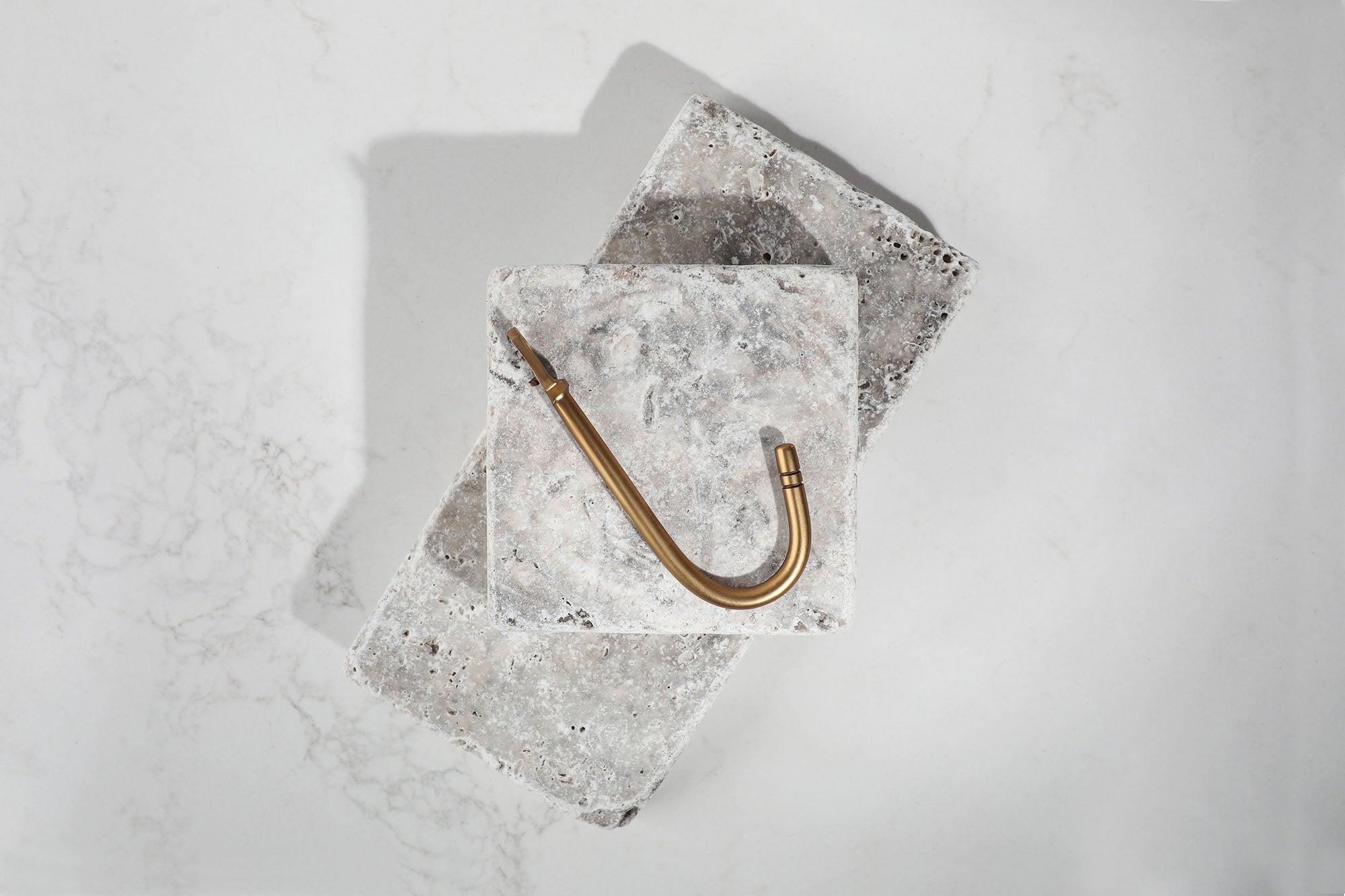 Satin Brass
With deep gold colour and attractive sheen, satin brass hardware is bold but classy. Similar to brushed brass but without the brush marks, this finish has a subdued and smooth appearance that has the ability to look at home in any room of your home.
Perfect for those looking for a finish halfway between polished and brushed brass, the toasty colour and refined texture of this finish is an enticing mix that is versatile enough to suit both traditional and modern homes.
Satin brass is a popular finish, so it will be easy to coordinate the hardware and tapware throughout your home.